Office
2516 Samaritan Drive, Suite B
San Jose, CA 95124
(Across Good Samaritan Hospital)
Psychiatric Clinic in Los Gatos & San Jose, CA
Lumos Psychiatric is the leader in patient-focused mental health care services in San Jose and Los Gatos, CA led by Dr. Maitra to deliver care for a wide range of conditions.
Our mission is to create a safe and nurturing environment where individuals can explore their mental health needs with confidence and compassion.
We believe in an integrated approach that combines traditional psychiatric care with innovative techniques and therapies tailored to each patient's unique situation.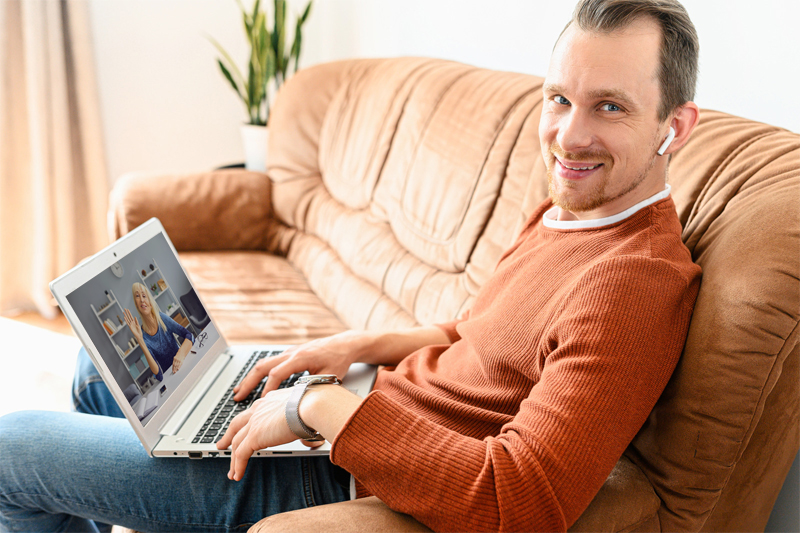 Understanding Mental Health Conditions
At Lumos Psychiatric, we aim to understand complex mental health issues and provide comprehensive care for various disorders. Dr. Maitra focuses on personalized treatment, empowering patients with information to make informed decisions. Whether for yourself or a loved one, Lumos Psychiatric is here to help.
View the many mental health conditions we treat below.
Our Psychiatric Clinic Services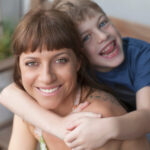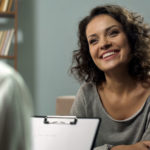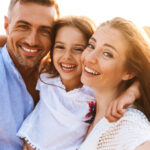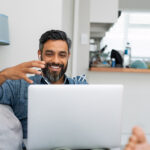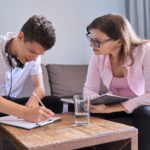 Comprehensive Mental Health Treatment for Individual Needs
Whether you're looking for help for yourself or a family member, Lumos Psychiatric has care plans that are tailored to meet your unique mental health needs. Dr. Maitra works hard to provide:
Assessment and diagnosis – To make an effective care plan for mental health problems, it is important to know what causes them
Medication management – The use of medications safely and successfully to relieve symptoms and improve mental health as a whole
Therapeutic techniques – Using treatments that have been shown to help people heal and grow, such as Cognitive-Behavioral Therapy (CBT), Dialectical Behavior Therapy (DBT), and others
Telepsychiatry services – Allows individuals to get care from a distance through safe and easy online meetings
Support for families – Getting family members involved in the healing process to make the home a more supportive place
FAQs – Psychiatric Clinic in San Jose and Los Gatos, CA
When should you see a psychiatrist?
If you're experiencing persistent sadness, anxiety, mood swings, substance abuse issues, stress, behavioral changes, or have a family history of mental health problems, it may be time to see a psychiatrist. If these challenges affect your daily life, work, or relationships, consider seeking help from Dr. Maitra at Lumos Psychiatric in San Jose or Los Gatos, CA.
What does a psychiatrist do for anxiety?
For anxiety, a psychiatrist at Lumos Psychiatric in San Jose and Los Gatos may evaluate the underlying causes and recommend treatments like Cognitive-Behavioral Therapy (CBT), medication, and lifestyle changes. The goal is to provide personalized care to reduce symptoms and improve coping strategies, ensuring that treatment is effective and compassionate.
What will happen when I see a psychiatrist?
On your first visit to Lumos Psychiatric in San Jose and Los Gatos, a psychiatrist will discuss your concerns, review your medical history, and create a personalized treatment plan, possibly including therapy, medication, or lifestyle changes. Regular follow-ups ensure progress, and our focus is on providing a safe environment for individualized care.
What questions does a psychiatrist ask on the first visit?
During the first visit, a psychiatrist may ask about your current symptoms, medical history, lifestyle factors, mood and feelings, and goals for treatment. Questions might include inquiries about how long you've experienced certain symptoms, your daily routine, emotional well-being, and what you hope to achieve through treatment. At Lumos Psychiatric in San Jose and Los Gatos, these questions guide our personalized approach to your care.
You're Not Alone
We Are In This Together!
Lumos Psychiatric Services is the leading psychiatric practice in the Los Gatos and San Jose, CA area. Founded by Dr. Sarbani Maitra, Lumos Psychiatric Services' goal is to deliver an integrated approach to mental health and cognitive behavioral therapy.
We have extensive experience working with patients to manage a wide spectrum of psychotic, mood, and trauma-related disorders.
At Lumos, your trust and privacy are our top priority. We want all of our patients to feel like their care is in the safest of hands.
We know how difficult it can be to acknowledge mental health needs or seek care, and we are here to provide the highest level of security and confidence to our patients.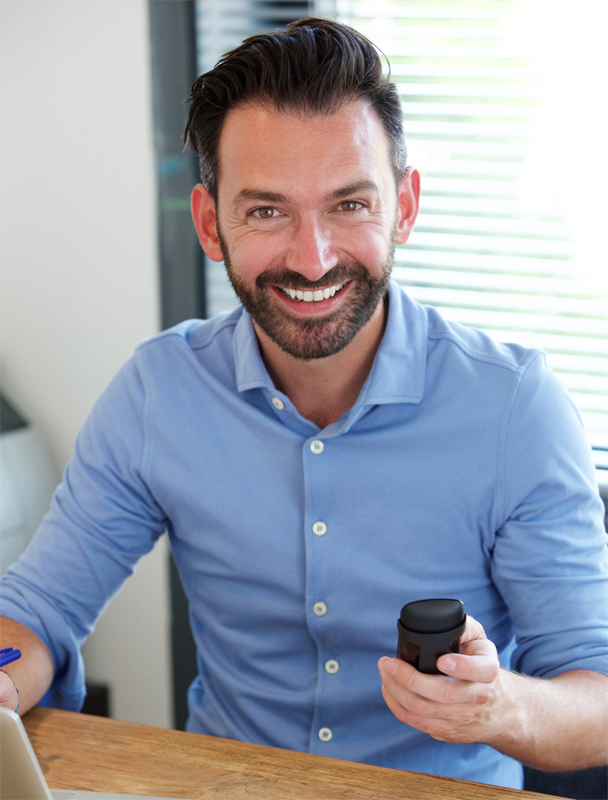 Trusted Care, Close to Home
Start Healing Now…
Dr. Sarbani Maitra has extensive experience working in both inpatient and outpatient settings managing patients across the spectrum with psychotic disorders, mood disorders, and trauma-related disorders.
The Cash Pay Practice Difference
How Does It Work?
We do not participate with any insurance plans. You are welcome to use your health savings account or flex spending credit cards. We do provide a statement of service following the appointment.
Our Patients looking to be reimbursed by their Insurance, use their out-of-network benefits by submitting our insurance coded billing statement to their Insurance provider and are reimbursed per their coverage.
Some questions you may want to ask your insurance provider about seeing us as an 'Out of Network' medical provider:
"Does my plan cover out of network benefits for mental/behavioral health?"
"What is my deductible and what percentage will I be reimbursed after my deductible is met?"
Book Your Appointment

Located in Los Gatos, across the Good Samaritan Hospital. We also accept patients via Telehealth.
We Build a Custom Care Plan

We are a Patient-centric Practice focused on making a positive difference. 
Your Treatment Begins
We begin with an integrated approach to mental health which includes the biopsychosocial approach.
Notice to Patients About Open Payments Database
The Open Payments database is a federal tool used to search payments made by drug and device companies to physicians and teaching hospitals. It can be found at https://openpaymentsdata.cms.gov. For informational purposes only, a link to the federal Centers for Medicare and Medicaid Services (CMS) Open Payments web page is provided here. The federal Physician Payments Sunshine Act requires that detailed information about payment and other payments of value worth over ten dollars ($10) from manufacturers of drugs, medical devices, and biologics to physicians and teaching hospitals be made available to the public.
Lumos Psychiatric Reviews
Dr. Maitra is awesome! I can't say enough about her. She cares about her patients and has a great team of co-workers. Swati goes above and beyond and handles extra tasks for me. More than recommended for anyone who wants a great professional at an accommodating clinic with a lovely team of staff members. Thanks for everything, guys!
-A. A.
I didn't want to consult a psychiatrist because my lifestyle demanded mental health therapy. I thought I could do it all, handle it all, and be the superwoman everyone thought I was and my family expected of me...anxiety and depression took over my life and I tried everything to rise above it. In my 20s, I was diagnosed with ADHD. Left untreated, the symptoms tormented my life and hurt people I loved. Dr. Maitra is compassionate and the best psychiatrist around. She helped me understand I had a biological imbalance, not just a mental illness. She gave me the strength to share my journey without shame. Dr. Maitra has also been helping me with other private concerns, so I'm confident and hopeful I can overcome these too. Her office is gorgeous and her team handles the important aspects! I would recommend her to anyone who needs a second or third opportunity, is hesitant about a diagnosis, fears judgment, or has lost hope!
She's humble and kind. If you trust her, she can change your life too!
-I. A.
Ready to see a psychiatrist in Los Gatos?
Dr. Sarbani Maitra and her team at Lumos Psychiatric Services provide telepsychiatry services to patients in San Jose, Los Gatos, and throughout California. Fill out the form below to schedule your telepsychiatry appointment now. The sooner you schedule, the sooner you can start feeling better.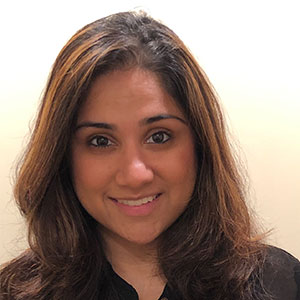 Dr. Sarbani Maitra,
MD, Psychiatrist
Meet Dr. Maitra
Sarbani Maitra, MD is a board eligible psychiatrist in Los Gatos. She has a Bachelors in Science from Tennessee Technological University in Chemistry leading up to her doctorate of medicine from the American University of the Caribbean Medical School. She then went on to gain clinical experience at Queen's Hospital (erstwhile Old Church Hospital), London U.K. for a period of three years. She pursued her residency in Psychiatry at Meharry Medical College in Nashville Tennessee after working in research on women's health issues at the Center of Women's Health and Research. Dr Maitra has extensive experience working in both inpatient and outpatient settings managing patients across the spectrum with psychotic disorders, mood disorders, trauma-related disorders and patients struggling with substance use disorders. She believes in an integrated approach to mental health which includes the biopsychosocial approach. [Read More]