Depression Treatment
Depression Treatment San Jose and Los Gatos, CA
Depression is one of the most common mental health conditions in the United States, affecting millions of people each year. At Lumos Psychiatric Services, we offer people struggling with depression the treatment they need to finally win their battle against depressive symptoms.
There's no reason to suffer when there are so many effective treatment options available. Schedule your first appointment today, and let's get you on the road to a happier, more productive life.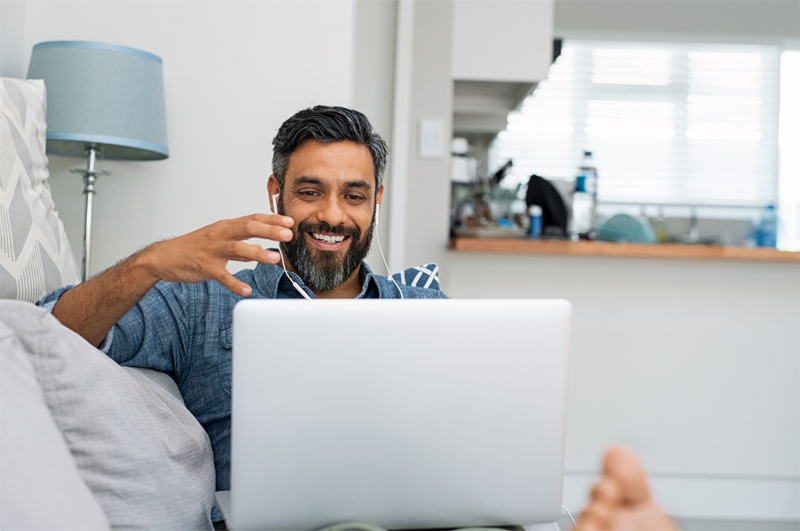 What is Depression?
Everyone feels down every once in a while, but when feelings of sadness linger for extended periods and disrupt your daily functioning, this is recognized as clinical depression.
Symptoms of Depression
There are numerous types of depression, each with its unique symptoms. No two patients will have the same list of symptoms, but they may experience:
Ongoing feelings of sadness or hopelessness
Crippling fatigue, even when well-rested
Trouble sleeping
Loss of interest in enjoyable activities
Over- and under-eating
Recurring thoughts of self-blame
Difficulty remembering things
Trouble concentrating
Withdrawal from family and friends
Angry outbursts
Irritability
Thoughts of self-harm
Causes and Risk Factors of Depression
Depression is a complex mental health disorder, and it often arises from a mix of factors. Understanding these can be essential in both prevention and treatment.
Key causes and risk factors include:
Genetics – Some individuals may be more prone to depression due to their genetics
Family history – A family history of depression may increase the risk
Traumatic or stressful life events – Events such as loss, trauma, or significant life changes can trigger depression
Medical conditions – Chronic illnesses or hormonal changes may contribute to depression
Substance abuse – Abuse of alcohol or drugs can increase the risk of depression
Personality traits – Low self-esteem or being overly dependent, pessimistic, or easily overwhelmed by stress can also contribute
Therapy for Depression
Therapy for depression is an effective part of our overall depression treatment strategy here at Lumos Psychiatric Services. Dr. Sarbani Maitra and her team help patients with depression explore their life experiences to gain a better understanding of themselves and the moments of meaning in their lives. They also help patients develop healthy coping strategies, create positive behaviors, make lifestyle changes, and regain a sense of control and satisfaction in their lives.
Depression Medication
We have found that a combination of therapy and depression medication helps most patients find dramatic relief from their depressive symptoms. There are several medications available today, making it easier than ever to find a medication that works for you.
Types of Depression
Lumos Psychiatric Services helps patients with all types of depression manage their symptoms and live with greater joy. We specialize in include but are not limited to:
Major Depressive Disorder – Feeling depressed on most days
Persistent Depressive Disorder – Sadness that lasts two years or more
Manic Depression – Also known as bipolar disorder, manic depression causes wide mood swings from extreme highs (mania) to extreme lows
Seasonal Depression – Brought on by the dark, cold days of winter
Psychotic Depression – Occurs along with hallucinations, paranoia, or delusions
Postpartum Depression – Occurs in the weeks and months after giving birth
Premenstrual Dysmorphic Disorder – More severe than premenstrual syndrome, patients with PMDD experience depression along with other symptoms at the beginning of their periods
Depression FAQs
Does a psychiatrist really help with depression?
Yes, psychiatrists are trained in diagnosing and treating depression through therapy, medication, and personalized treatment plans.
How do psychiatrists treat patients with depression?
Psychiatrists use a combination of diagnosis, therapy, medication, lifestyle recommendations, and ongoing monitoring to treat depression.
Which Dr. is best for depression?
A psychiatrist or psychologist, specializing in mental health disorders, is typically the best choice for treating depression. At Lumos Psychiatric, Dr. Maitra is ready to help you with your individual needs. We serve patients in San Jose and Los Gatos, California, as well as surrounding towns. We also offer telepsychiatry services if you feel more comfortable with that option.
How do psychiatrists test for depression?
Psychiatrists test for depression through clinical interviews, standardized questionnaires, physical examination, and observation to accurately diagnose and tailor treatment.
Lifestyle and Wellness Tips for Managing Depression
Managing depression often involves a combination of professional treatment and self-care. Simple lifestyle changes can make a significant difference in mood and well-being. Consider incorporating the following strategies into your daily routine:
Healthy eating habits – Nutrient foods can boost overall wellness
Regular exercise – Physical activity, even mild exercise, can lift mood
Sleep – Ensuring enough quality sleep each night supports mental health
Mindfulness and meditation – Practicing mindfulness or meditation can foster a positive mindset
Avoid alcohol and drugs – Reducing or eliminating substances that can negatively impact mood
Seek social support – Connecting with friends, family, or support groups can provide emotional comfort
Avoid making major life decisions – While feeling overwhelmed, try to postpone significant life changes
Remember, while these tips can be helpful, professional medical assistance through therapy or medication is often vital in treating depression. Working closely with a healthcare provider to create a tailored plan can provide the best pathway to recovery.
Take the first step toward managing your depression today at our psyshiatric clinic in San Jose and Los Gatos, CA.
You don't have to struggle with depression when there's help right here in Los Gatos / San Jose. Fill out the form below to schedule your appointment with Dr. Sarbani Maitra, and take the first step toward living a life where depression doesn't hold you back.
Dr. Maitra is awesome! I can't say enough about her. She cares about her patients and has a great team of co-workers. Swati goes above and beyond and handles extra tasks for me. More than recommended for anyone who wants a great professional at an accommodating clinic with a lovely team of staff members. Thanks for everything, guys!
-A. A.
I didn't want to consult a psychiatrist because my lifestyle demanded mental health therapy. I thought I could do it all, handle it all, and be the superwoman everyone thought I was and my family expected of me...anxiety and depression took over my life and I tried everything to rise above it. In my 20s, I was diagnosed with ADHD. Left untreated, the symptoms tormented my life and hurt people I loved. Dr. Maitra is compassionate and the best psychiatrist around. She helped me understand I had a biological imbalance, not just a mental illness. She gave me the strength to share my journey without shame. Dr. Maitra has also been helping me with other private concerns, so I'm confident and hopeful I can overcome these too. Her office is gorgeous and her team handles the important aspects! I would recommend her to anyone who needs a second or third opportunity, is hesitant about a diagnosis, fears judgment, or has lost hope!
She's humble and kind. If you trust her, she can change your life too!
-I. A.
Dr. Sarbani Maitra,
MD, Psychiatrist
Meet Dr. Maitra
Sarbani Maitra, MD is a board eligible psychiatrist. She has a Bachelors in Science from Tennessee Technological University in Chemistry leading up to her doctorate of medicine from the American University of the Caribbean Medical School. She then went on to gain clinical experience at Queen's Hospital (erstwhile Old Church Hospital), London U.K. for a period of three years. She pursued her residency in Psychiatry at Meharry Medical College in Nashville Tennessee after working in research on women's health issues at the Center of Women's Health and Research. Dr Maitra has extensive experience working in both inpatient and outpatient settings managing patients across the spectrum with psychotic disorders, mood disorders, trauma-related disorders and patients struggling with substance use disorders. She believes in an integrated approach to mental health which includes the biopsychosocial approach. [Read More]