Telepsychiatry Services
Telepsychiatry Services
San Jose & Los Gatos, CA
It's not always convenient to make it to the office when you need mental health care, whether you're in San Jose, Los Gatos, or anywhere in California. That's why Lumos Psychiatric Services offers telepsychiatry appointments so you can get the help you need on your schedule, no matter where you are.
Why Telepsychiatry May Be The Right Choice For Your Mental Health Treatment
Convenience is the main reason that people choose telepsychiatry for their mental health needs. Not having to get dressed, get in the car, drive across town, and sit in a waiting room makes telepsychiatry the best choice for people with busy schedules, transportation issues, or who simply would rather have a more convenient option for getting the mental health care they need. 
Telepsychiatry might be the right choice for you if: 
You have children and getting childcare is an issue

You have mobility issues 

You do not have a car or have reliable transportation 

You live far from the office 

Your work/school schedule makes it difficult to make it to appointments 

You are a caretaker for someone who cannot be left alone 

You have social anxiety or agoraphobia 

You feel more comfortable talking to a psychiatrist in your own home 
How Is Telepsychiatry Different From Traditional Psychiatry?
The only difference between a traditional psychiatry appointment and a telepsychiatry appointment is how the appointment itself is conducted. With telepsychiatry, your appointment will be held via a secure video chat between you and your provider.
Telepsychiatry can be used for individual therapy, family therapy, group therapy, medication management, psychiatric evaluations, and more. Nearly anything that can be accomplished in a psychiatrist's office can be done with telepsychiatry.
How Does A Telepsychiatry Appointment Work?

Telepsychiatry appointments are easy, even if you're not tech-savvy. Once you click the button below to schedule your appointment, a link to our secure video meeting software will be sent to your email address.
At your scheduled date and time, you simply click on the link, and your video meeting will automatically open. Your doctor will be ready on the other side of the meeting to talk to you during your appointment.
Is Telepsychiatry as Effective as Traditional Psychiatry?
Evidence shows that telepsychiatry is just as effective as traditional psychotherapy. Patients report feeling comfortable using video to speak to their providers. Especially for people with social anxiety or autism, visiting their provider via video rather than in-person is especially beneficial, as it relieves the social pressure of interacting with numerous other people on the way to and before/after the appointment.
Studies show that patients who choose telepsychiatry over in-office therapy sessions report just as much progress as their in-office counterparts. Plus, they are more likely to keep their appointments than people who must travel to the psychiatrist's office, helping them adhere to the treatment schedule prescribed by their doctors.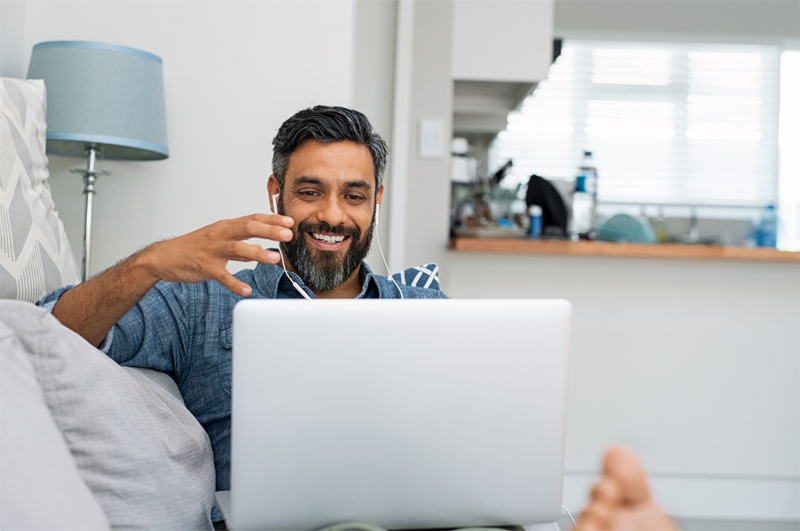 Ready to schedule your telepsychiatry appointment?
Dr. Sarbani Maitra and her team at Lumos Psychiatric Services provide telepsychiatry services to patients in San Jose, Los Gatos, and throughout California. Click the button below to schedule your telepsychiatry appointment now. The sooner you schedule, the sooner you can start feeling better.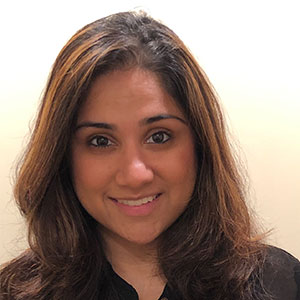 Dr. Sarbani Maitra,
MD, Psychiatrist
Meet Dr. Maitra
Sarbani Maitra, MD is a board eligible psychiatrist. She has a Bachelors in Science from Tennessee Technological University in Chemistry leading up to her doctorate of medicine from the American University of the Caribbean Medical School. She then went on to gain clinical experience at Queen's Hospital (erstwhile Old Church Hospital), London U.K. for a period of three years. She pursued her residency in Psychiatry at Meharry Medical College in Nashville Tennessee after working in research on women's health issues at the Center of Women's Health and Research. Dr Maitra has extensive experience working in both inpatient and outpatient settings managing patients across the spectrum with psychotic disorders, mood disorders, trauma-related disorders and patients struggling with substance use disorders. She believes in an integrated approach to mental health which includes the biopsychosocial approach. [Read More]